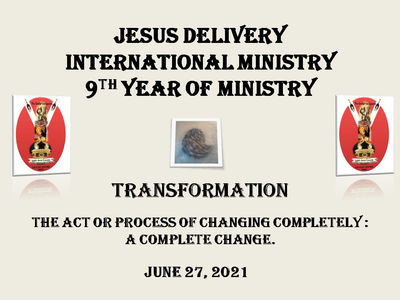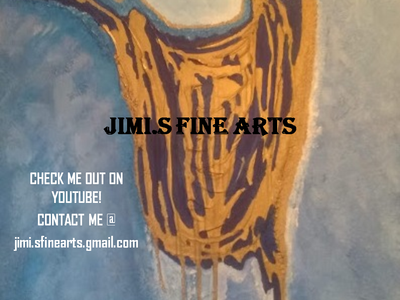 Jesus Delivery International Ministry was birth out on November 17, 2008 with the name JDI Ministry.org as "The act or process of giving birth." "A way of speaking & singing". On June 27, 2012 Jesus Delivery International Ministry was release to the world with the birthing and Affirmation of Apostle Jimmie Gyamerah Overseer of this great ministry. Apostle Jimmie Gyamerah is a native of Nashville, TN. In our School of Ministry we have videos on this site which will connect you to our YouTube ministry. We have our 2018 videos on the Gifts of the Spirit, prayer and so much more.
As of June 27th 2021 this ministry will be 9 years old. See what God has just for you within the #9, "Transformation".
Our 2022 Fundraiser. Apostle Jimmie is an abstract/prophetic artist. See a few pieces from her collection for sell to take the ministry to the next level in Media Broadcasting. Click on Fundraiser to view and purchase price plus shipping. This is the start of many fundraiser for 2022 see what's next for Jesus Delivery International Ministry. God use all our gifts and talents to bring people to Him. Matthew 25:14-30.